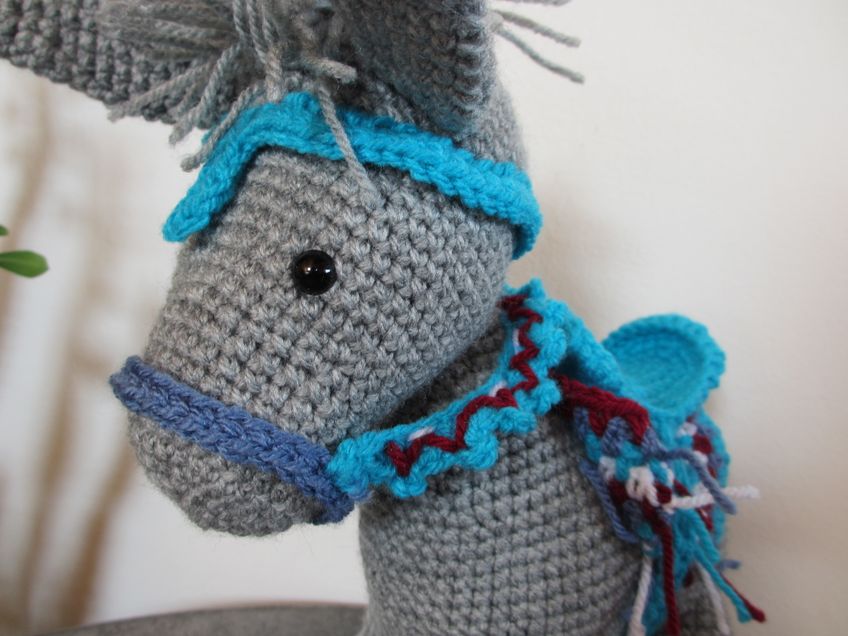 Hallo ihr Lieben,
ich muss ganz ehrlich zugeben, ich habe in meinem Leben noch nicht viele Amigurumi gehäkelt. Ich bin mehr der Decken und Schal Typ ;)
Doch nachdem ich für die Aktion #toysforsyrianrefugeechildren mich an die Kunst des Kuscheltier-Häkelns gewagt habe, hat mich ein wenig das Fieber gepackt. 
Weswegen ich mich auch gleich in Pedro den Esel verliebt habe, als ich die neueste Ausgabe von simply häkeln durchblätterte. Aufgrund meiner mangelnden Übung ist Pedro ein klein wenig schepps geraten und sein großer Kopf etwas wackelig auf seinem dünnen Hals, aber da der Esel nur für mich ist, stört das nicht :D
Das Design ist von Ilaria Caliri und kann einerseits in der deutschen Ausgabe simply häkeln 05/2017 gefunden werden oder ihr schaut einfach mal auf der Ravelry Seite vorbei >hier<, nach einiger Zeit werden die Anleitungen separat zum Kauf zur Verfügung gestellt. 
//
Hello lovelies,
I have to admit I am not an expert on amigurumi. Before I joint #toysforsyrianrefugeechildren I never made one. But apparently once you start you just can't stop so after I browsed through the german version of simply crochet and saw the supercute Pedro, the donkey, I couldn't resist. 
He is a bit wobbly, because his head is too big and I didn't put enough stuffing into the neck to support his lovable but giant head. But he is for me so I love him with his imperfections :)
You can find all the infos on his ravelry side >here< 
Materialien / materials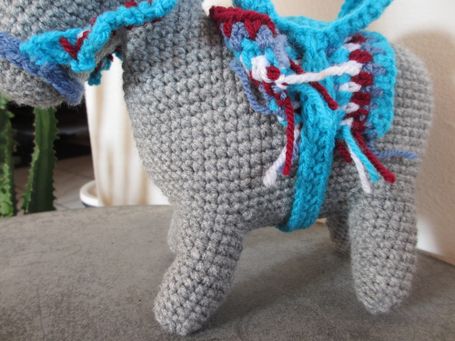 Wolle: Schachenmayr Bravo - 8295 grau ca. 3x
für die Accessoires diverse Acryl-Garne in DK
Das türkise Garn ist Schachenmayr Bravo 8328 bei den anderen fehlte leider das Label 
Nadel: 3,5 mm
//
Yarn: Schachenmayr Bravo - 8295 grey > 3 skeins
various DK Acrylic-Yarn for saddle etc. 
The turquoise one is Schachenmayr Bravo 8328
Hook: 3.5 mm
---