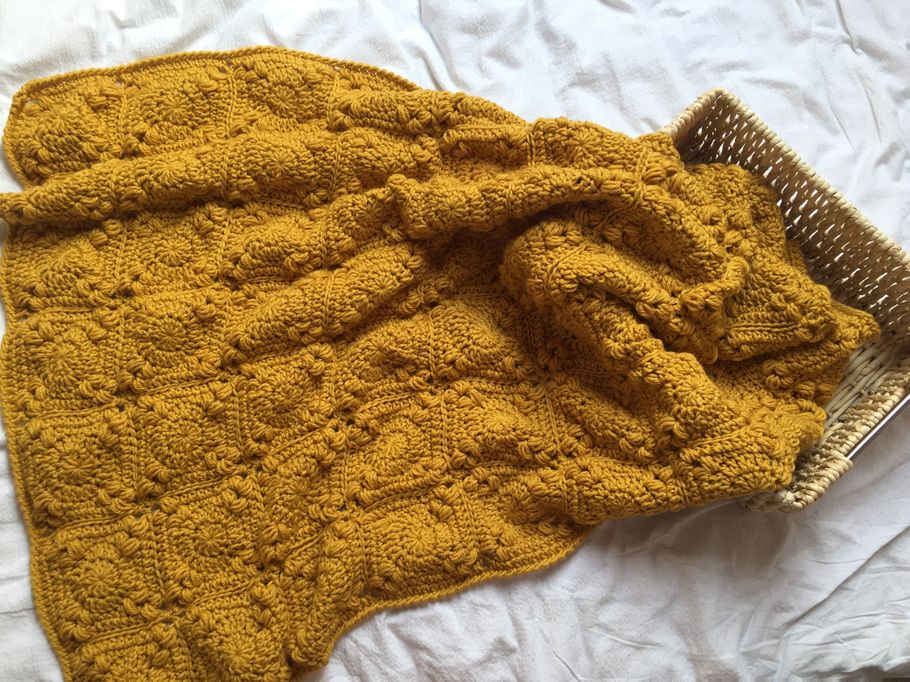 Der April stand ganz im Zeichen der Decken-Herstellung, sei es nun für den Shop wie Alma oder die Veröffentlichung meines ersten eigenen Designs. 
//
April was clearly dominated by blankets. Be it Alma, a blanket you can order in my shop or finsihing my first own blanket design.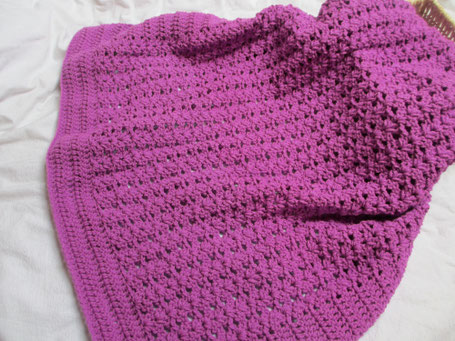 Flora ist Teil 1 meiner Spring Goddess Blankets und in der Größe 90x100 cm gut als Überwurf für die kühlen Frühlingsabende geeignet. Ihr könnt die Anleitung >hier< finden oder über Dawanda und Etsy. 
//
Flora is Part One of my Spring Goddess Blanket Patterns. 
You can find the pattern >here< or on dawanda and etsy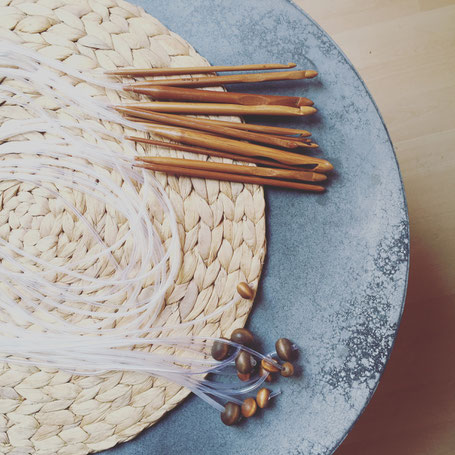 Auf diese tunesischen Häkelnadeln hatte ich bereits seit einiger Zeit ein Auge geworfen. Im Gegensatz zu herkömmlichen tunesischen Häkelnadeln haben sie eine ca 1,5 m lange Schnur angebracht, damit man auch größere Häkelprojekte anfertigen kann. Ich bin total begeistert.
//
I wanted these Tunesian Hooks for a long time now and now that I have them, I love them. They are a bit different than traditional Tunesian Hooks because of their tail. It's approx. 1.2 m long so you can crochet bigger projects. I am really happy with them.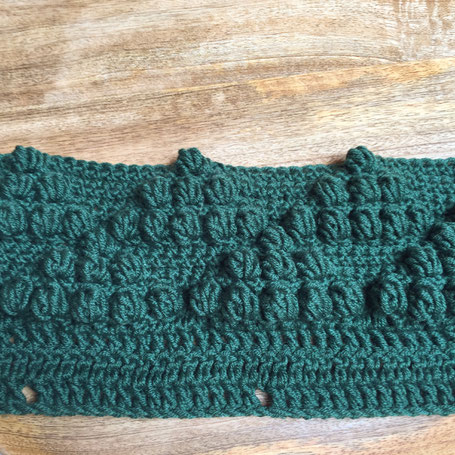 Ein kleiner Blick hinter die Kulissen meiner Design-Ideen. Ich hatte in den Semesterferien viel Zeit meine Ideen zu verwirklichen und werde sie nun nach und nach veröffentlichen. Hier schon einmal ein Blick auf ein Kissen-Design.
//
A Sneak Peek for one of my designs I worked on while I had semester break.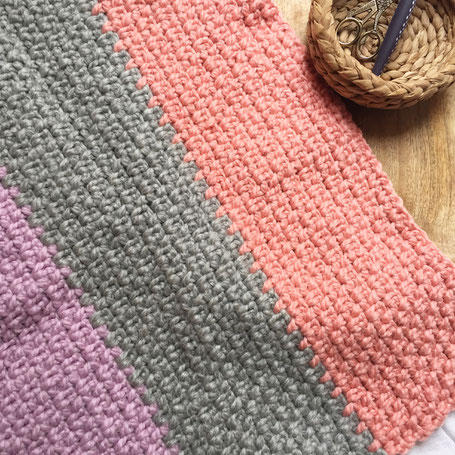 Ich hatte schon lange im Kopf eine Babydecke in diesem Leinen-Muster zu häkeln und wenn alles fertig ist (ich muss diese Woche noch die letzte Farbbahn häkeln) schreib ich euch eine kostenlose Anleitung dazu.
//
For a long time i wanted to make a baby blanket with the linen stitch. When it is finished I will write you a free pattern for this beauty.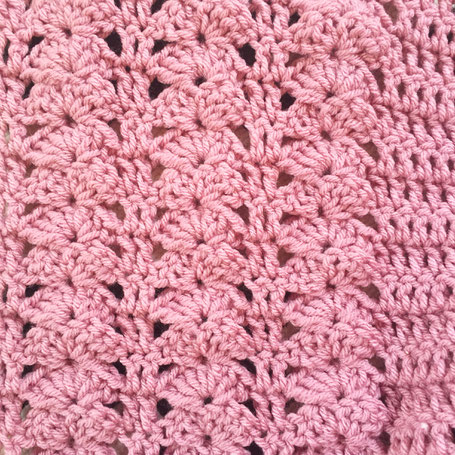 Und zu guter Letzt noch ein Hinweis auf Teil 2 meiner Spring Goddess Anleitungen. 
//
And here you have a peek on part two of my Spring Goddess Blanket Patterns
---