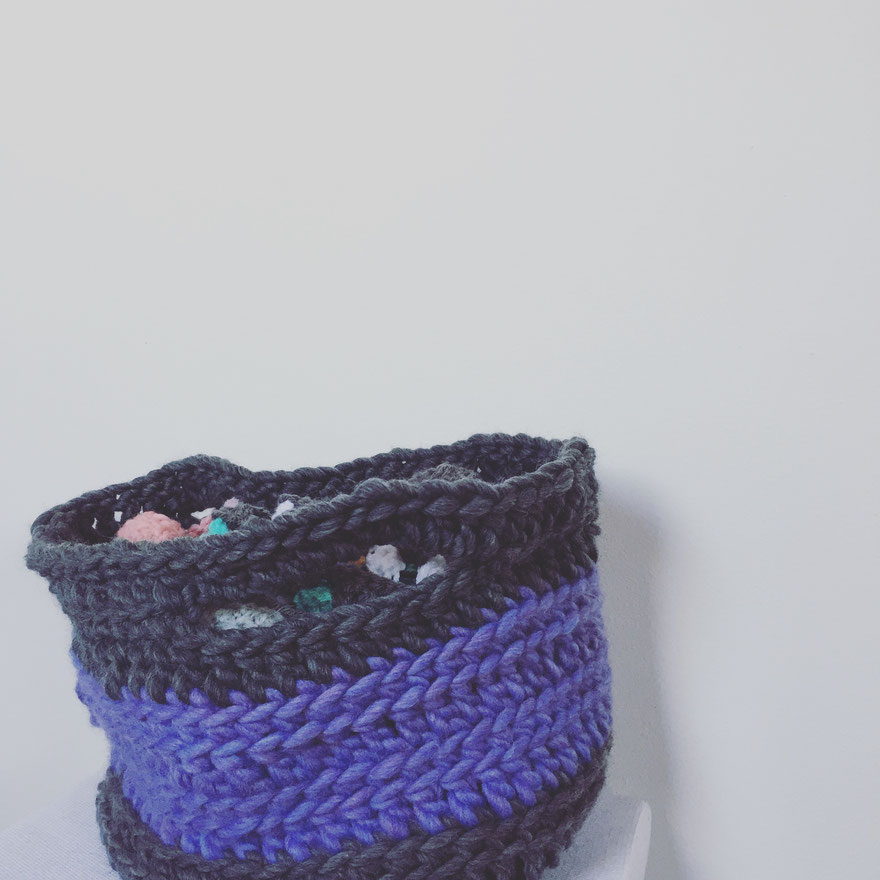 Projekte, die zwei Sachen verbinden liebe ich ja. In diesem Fall: Aufbrauch von herumliegender Wolle und Stauraum für die Projekte, die sonst haltlos in der Wohnung herumfliegen. Ich hatte, nachdem ich ein paar Hausschuhe gehäkelt hatte, noch Drops Polaris Wolle übrig und nachdem ich durch die tausenden Anleitungen von Drops gestöbert hatte, fand ich die Anleitung zu einem Korb, ziemlich easy peasy und innerhalb einer Stunde war die Projekttasche auch schon fertig. 
Ich hatte weniger Wolle da, als in der Anleitung angegeben, weswegen der Korb nicht so hoch ist. Ach ja, im Gegensatz zur Anleitung habe ich nachdem der Boden fertig war nur noch in die hintere Masche gehäkelt, ich mag den Effekt ganz gerne :)
//
I love projects which combines stash busting with making storage space. After crocheting a pair of slippers with Drops Polaris I had some yarn leftovers and found a pattern on garnstudio.com named 'finders keeper'. It is a quick pattern and I was finished after an hour. 
Please keep in mind that I had less yarn left than recommended in the pattern so the basket is not as high. Oh, and compared to the pattern I pulled the hook only through the back loop of the stitches after the bottom of the basket was finished. 
>pattern< 
---