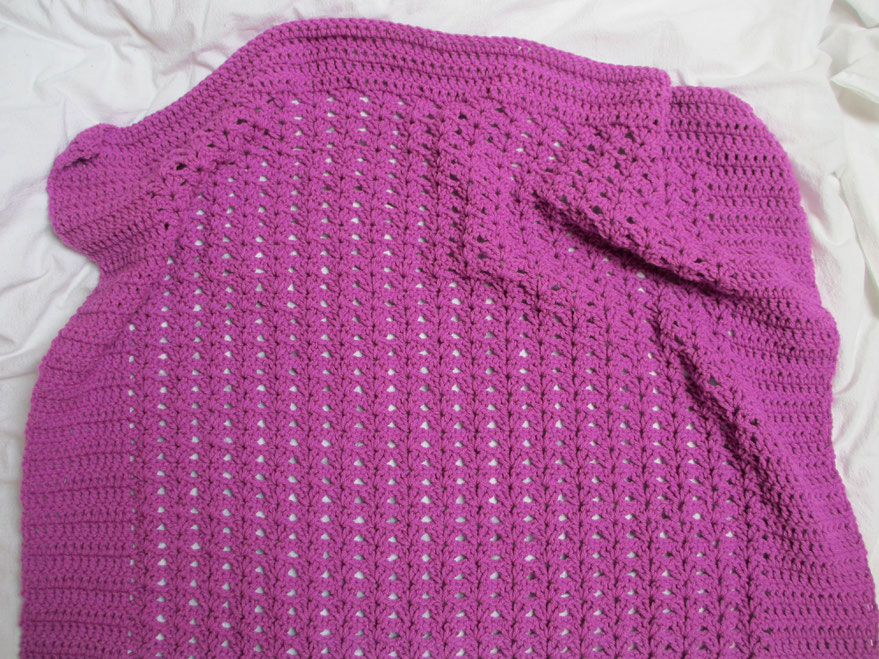 Flora - eine römische Göttin des Frühlings. Sie steht für Fruchtbarkeit und Blütenpflanzen und wurde zwischen April und Mai mit Festlichkeiten geehrt. 
Teil eins meiner Spring Goddess Blankets ist da :) Ein 90 x 100 cm großer Überwurf für die kühleren Abenden des Frühlings (die Größe kann angepasst werden), die Anleitung enthält die ausführliche Beschreibung des Musters plus Bilder. Ihr braucht ungefähr 7 Bälle von Stylecraft Special Chunky in 1084 Magenta, welches ihr über woolwarehouse.co.uk bestellen könnt. Ich habe nur gute Erfahrungen mit diesem Online-Shop gemacht und empfehle ihn daher gerne. 
Kaufen könnt ihr die Anleitung >hier< oder über Ravelry.  
//
Flora - a roman spring goddess. She stood for fertility and and flowering plants, and was celebrated between April and May. 
Part One of my Spring Goddess Blanket Patterns is now here :) A 90 x 100 cm throw, which is easily adjustable and perfect for the cooler evenings in springtime. The instructions includes detailed description of the pattern plus pictures. You will need roughly 7 skeins of Stylecraft Special Chunky in 1084 Magenta. 
---