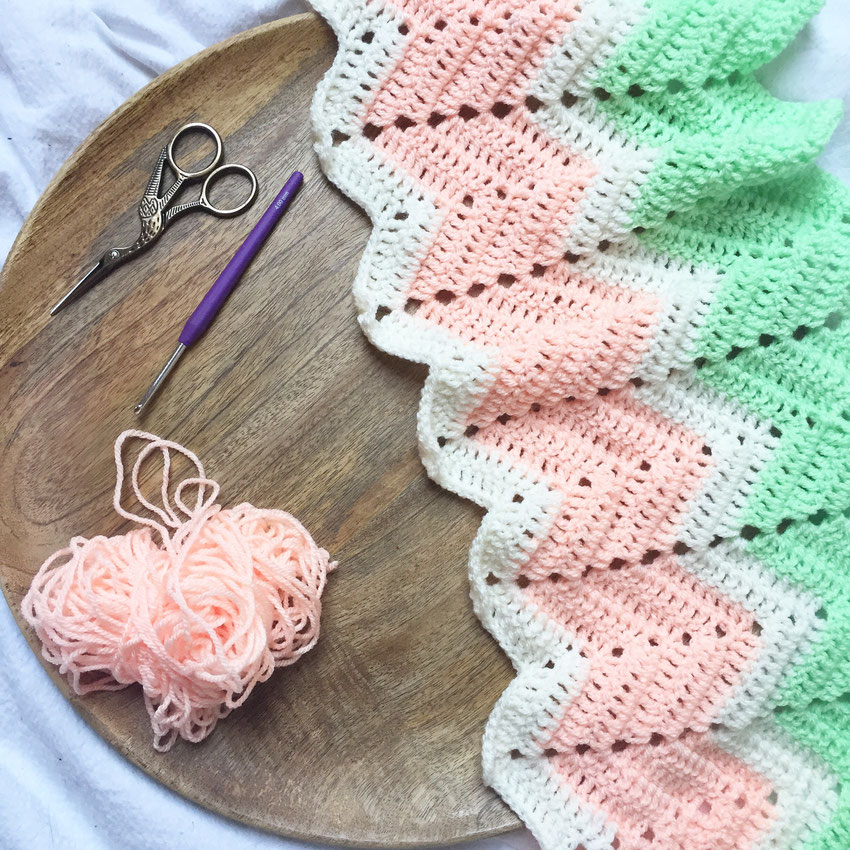 Angeblich ist ja Frühling. Der wolkenverhangene Himmel und der ständige Regen in unserer Region könnte da widersprechen, aber das gehört wohl auch dazu :) Damit es also zumindest direkt vor meinen Augen nach Frühling plus pastellfarbenen Blumen aussieht habe ich mein nächstes Projekt in passenden Frühlingsfarben gewählt. 
Das Chevron-Muster ist nach einer Anleitung von Solveig Grimstad gehäkelt und ihr könnt es hier finden. 
//
Spring is around the corner, but the sunshine and pretty pastell flowers keep us waiting here in my corner of the world. So I decided to bring the pretty pastell colours to me and chose this colour-combination for my new project. 
I am using a pattern from Solveig Grimstad. You can find it here. 
---