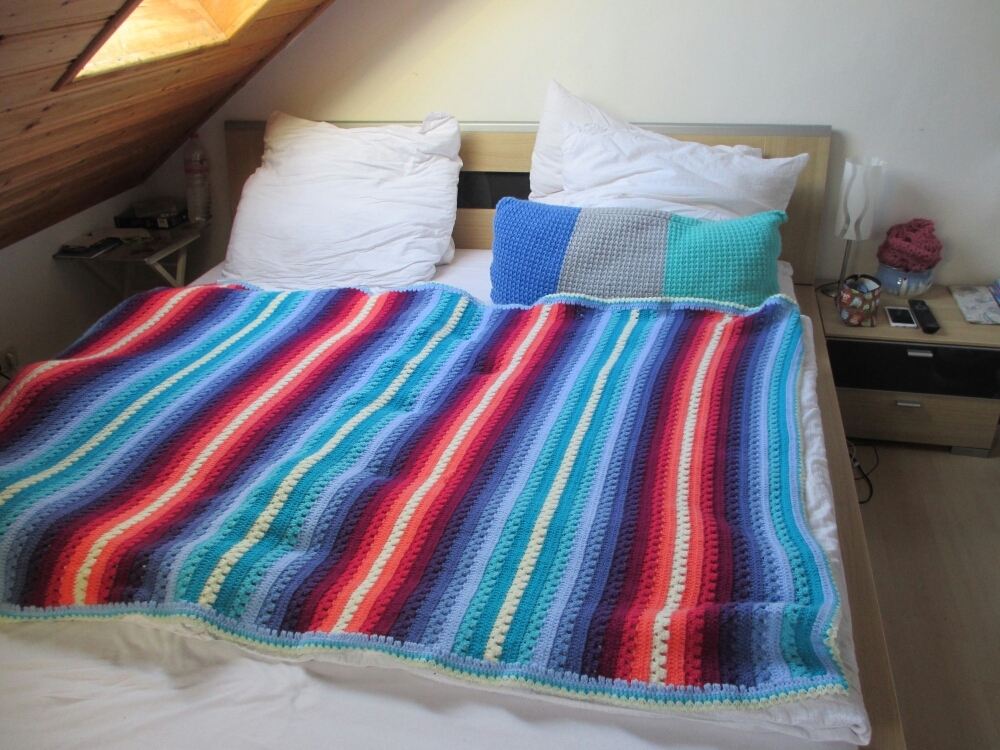 Hallo ihr Lieben,
einige von euch haben die CosyStripe-Decke bereits auf Instagram gesehen und da nun endlich auch ein Rand drumherum ist, kann ich euch endlich alle Details verraten
//
Hello lovelies,
some of you have already seen the CosyStripe Blanket on Instagram. Now that it has - finally - a border i can tell you all about the details. 
Anleitung // pattern
Die Decke entworfen hat Lucy von Attic24 - die Anleitung ist auf Englisch, doch mit den vielen Bildern kämpft man sich sicher durch ;)
Hier geht es zur Decke >klick<
//
The Designer of the CosyStripe Blanket is Lucy from Attic24 - a well known crocheter in our community. 
Click >here< for the pattern.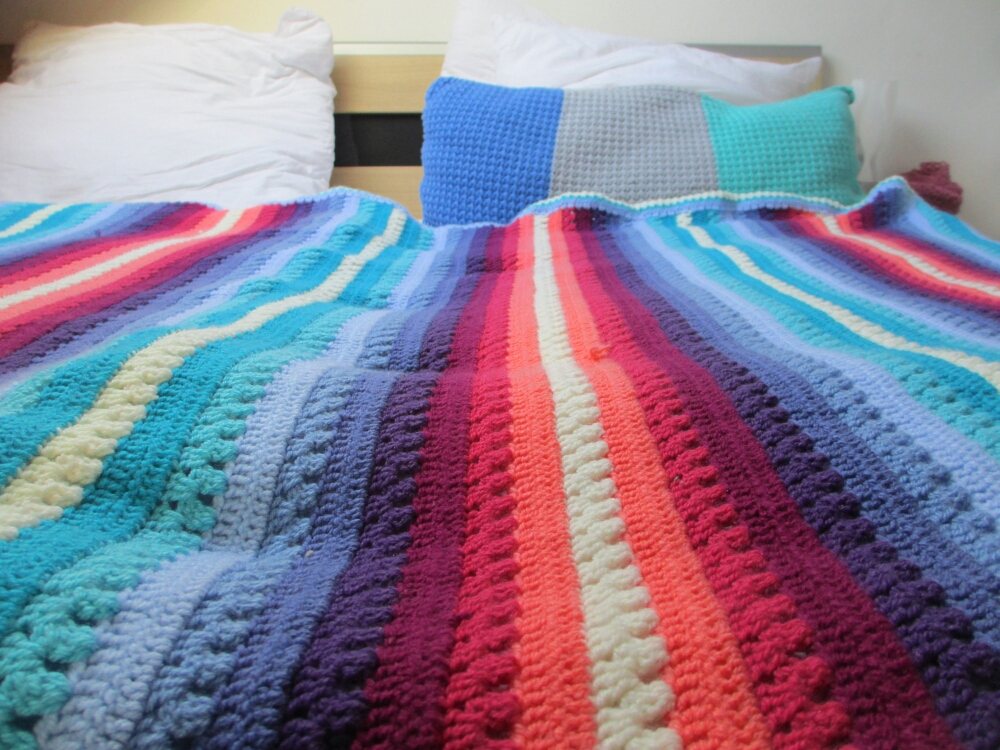 Garn // yarn
Folgende Garne habe ich für meine Decke benutzt / i used the following yarn for the Blanket:
RedHeart Lisa
5670 Azur
288 Natur
5665 Babyblau
Schachenmayr Bravo
8328 Atlantis
8324 Türkis
8339 Himbeere
8303 Violett
8342 Lachs
8344 Aster
[8331 Erdbeere]*
* ersetzt durch / replaced with Pomegranate - Stylecraft Special DK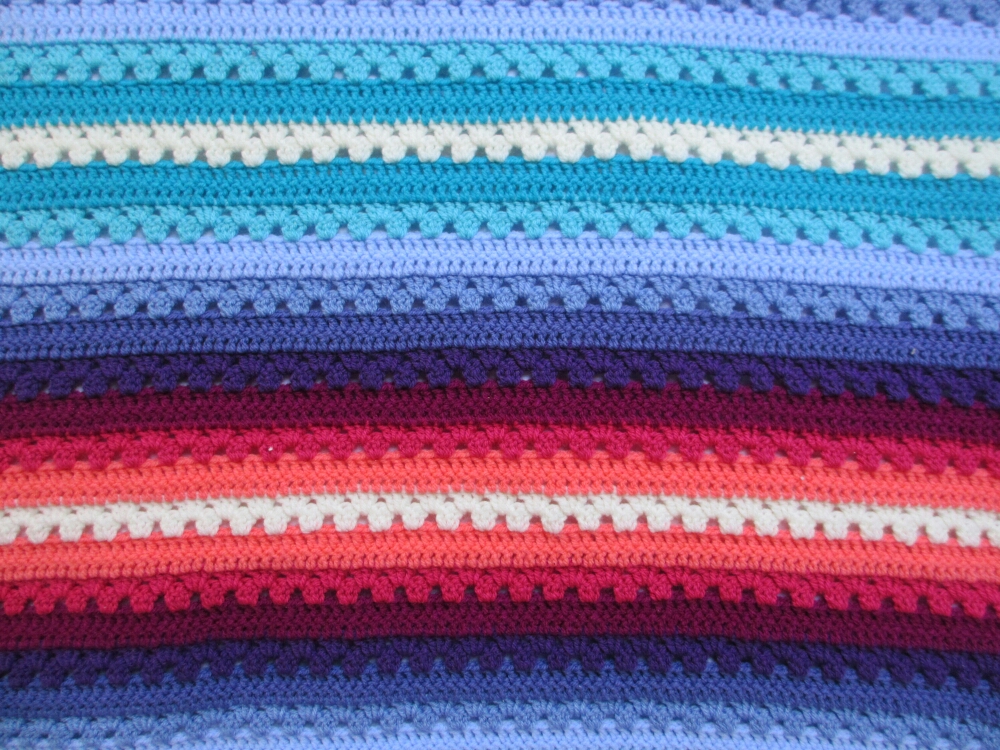 Habt ihr auch schon eine CosyStripe-Decke gehäkelt? / Did you crochet a CosyStripe Blanket, too?