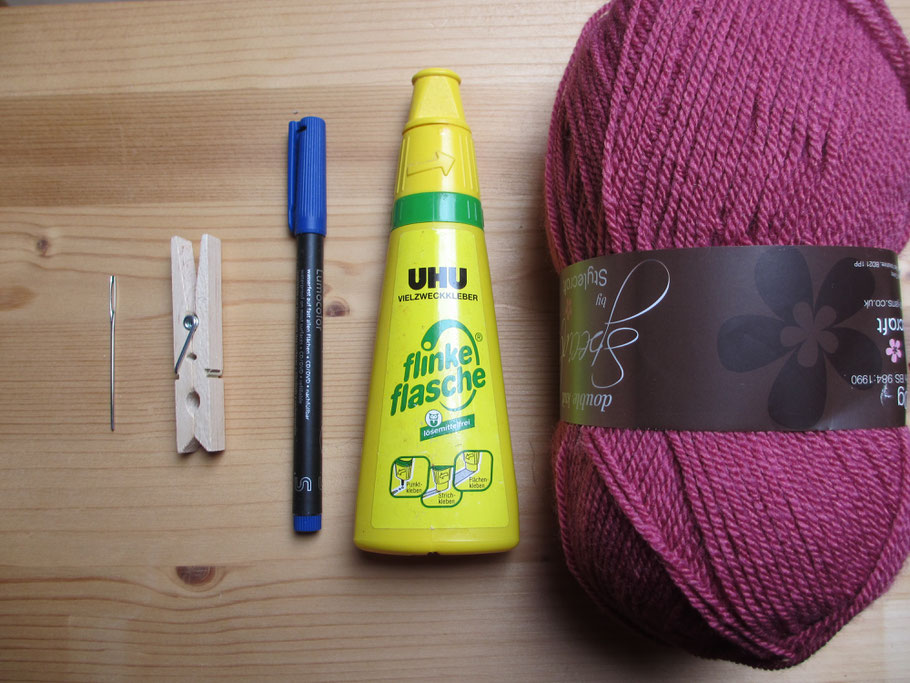 Hallo ihr Lieben,
heute zeige ich euch einen einfachen Weg einen Überblick über eure verschiedenen Garn-Farben und Arten zu halten. Ich habe viele Kisten und Kartons in denen meine Wolle versteckt ist und nicht immer Lust sie zu durchsuchen, wenn ich für ein neues Projekt Farben abgleichen möchte.
Alles war ihr dazu braucht ist:
Wäscheklammer
Wollnadel
Wasserfester Stift, der auf Holz schreiben kann
Kleber
Garn
//
Hello lovelies,
today i want to show you an easy way to keep track of your yarn. Often you no longer have the yarn in your stash and want to know if the colour is like you remember it or you don't want to sort through your yarn stash, so this is an easy way to keep track of it. 
Everything you need for that is:
pegs
wool needle
waterproof pencil
glue
yarn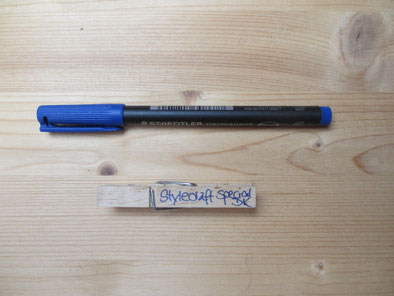 Mit dem wasserfesten Stift schreibt ihr auf die längere Seite der Klammer den Namen des Garns
//
With your waterproofed pencil you write the name of your yarn on the longer side of the peg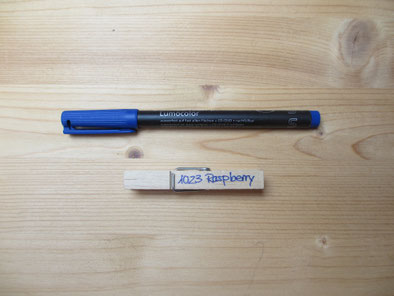 Auf die andere Seite könnt ihr nun den Farbcode und/oder den Namen der Farbe schreiben
//
On the other side you can know write the colour code or/and the name of the colour
Schneidet einen Faden eures Garns ab, öffnet die Klammer und bringt ein wenig Kleber auf die Innenseite. Legt einen Anfang des Garns in die Klammer, schließt sie und fügt etwas Kleber auf beide Außenseiten der Klammer. Nun wickelt ihr den Faden um die Klammer bis nur noch ein wenig Garn übrig ist. 
//
Take a thread of the yarn, open the peg and put a bit of glue on the inside. Now you take one end of the thread and glue it inside of the peg, close it and put some glue on the outside of the peg. Wrap the thread around it and stop when there is only a short bit of the thread left. 
Führt nun den Rest des Garns durch eure Wollnadel und führt die Nadel von rechts nach links durch den aufgewickelten Faden. Zieht es an, schneidet den überstehenden Faden ab und ihr habt eine Garn-Klammer.
//
Now take your wool needle and pull the needle from right to left through the wrapped yarn. That's it. Now you have a Yarn Peg and a coulour-real sample of your yarn.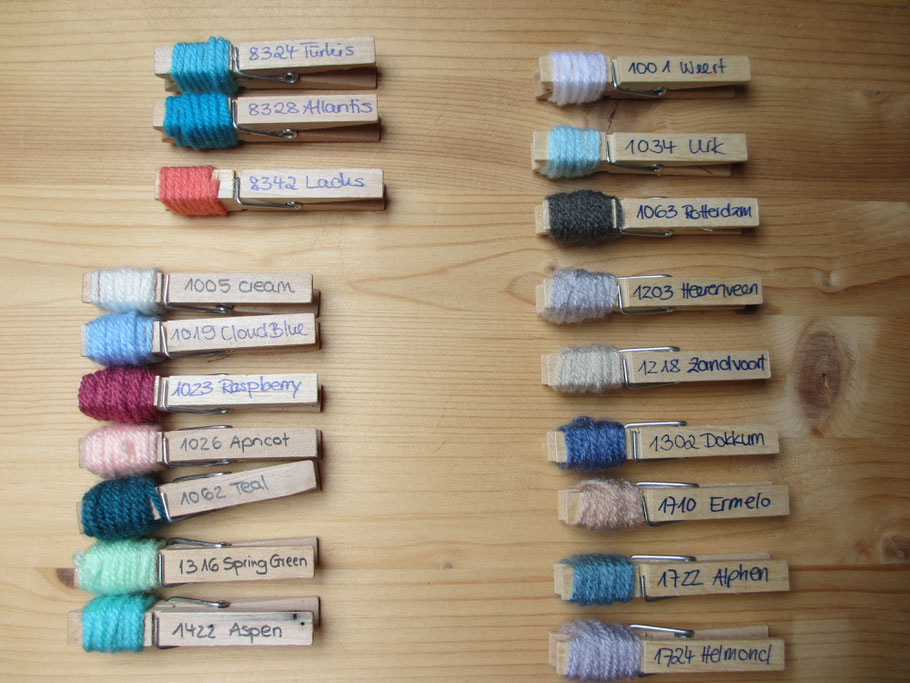 So könnt ihr nun fortfahren und habt farbechte Muster, und müsst euch nicht auf die Abbildung auf dem Computerbildschirm verlassen, auf dem manchmal die Farben nicht farbecht abgebildet werden. Ihr könnt mit den Farben herumspielen und immer neue Kombinationen für eure Häkel- oder Strickprojekte ausprobieren. 
Es gibt natürlich auch andere Möglichkeiten Muster zu erstellen. Ihr könnt kleine Granny Squares anfertigen oder die Banderole von eurer Wolle runternehmen, ein Loch hinein machen und einen Faden hineinknoten, so habt ihr auch gleich die Waschanweisungen zur Hand. 
Fertigt ihr Muster von eurer Wolle an? 
//
Continue you will have samples of all of your yarn. We all know that the colour on your computer screen isn't always something you can rely on, so even if you haven't the yarn left in your stash, with this Yarn Peg you will know how it looks. 
Of course, there are other possibilites to make yarn samples. You can do little granny squares or use the banderole around the yarn, put a hole in it and knot a thread in it. 
Do you do samples?