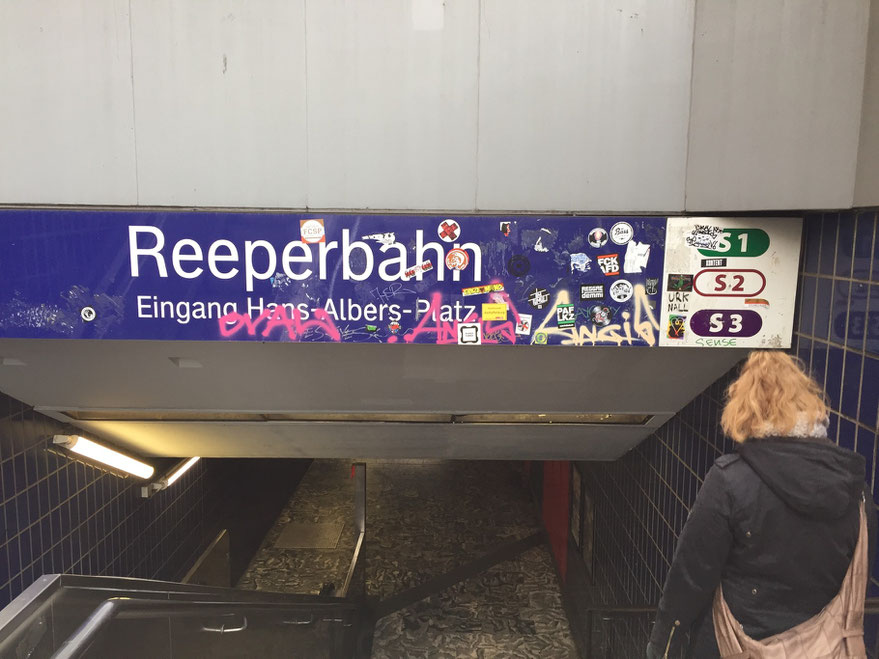 Ich habe meine jüngere Schwester über den Valentinstag in Hamburg besucht. Wir wollten ein kuscheliges, gemütliches Schwestern-Wochenende verbringen und so hab ich meine Sachen gepackt und mich auf die längere Zugreise in den Norden gemacht. Mit dabei natürlich Häkelnadel und Wolle. Da meine Schwester die Hauptabnehmerin meiner Häkel-Erzeugnisse ist ging es gar nicht anders. Kaum war ich da, hatte sie auch schon eine neue Aufgabe für mich und neben guten Essen am V-Tag hab ich ein paar schöne Sachen für sie gefertigt. 
//
During the V-day weekend I visited my younger sister in Hamburg. We wanted to spend a cozy, lazy sister-weekend together and so I packed my crochet essentials and got on the train for a long ride to the north of germany. My sister is the main recipient of the stuff I crochet and she had a few wishes which I wanted to finish while visiting her. 
Da ich bei mir in der unmittelbaren Gegend keinen Wollladen habe wollte ich unbedingt in Hamburg nach einem suchen. Im Internet habe ich dann Maschenwunder gefunden. Ein toller, sehr süßer Laden mit einer netten, kompetenten Inhaberin und schönem Sortiment. Ich wollte da gar nicht mehr raus. Schaut mal auf der Homepage vorbei -klick- oder besucht ihn falls ihr aus Hamburg kommt oder die schöne Stadt mal besucht.  
//
Sadly I don't have any independet yarn shops near me so I wanted to take my visit to Hamburg as an opportunity to shop in one there. And I found a little, adorable shop! Its called Maschenwunder, you can check out the homepage -here- or visit it when you are in Hamburg. It has a great selection and a very nice, competent owner.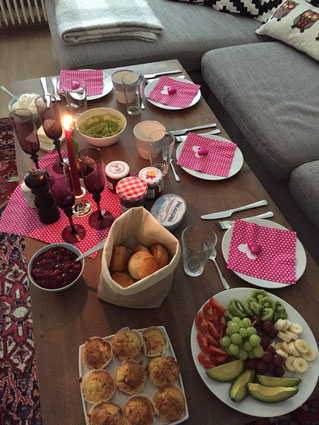 Nach einem ausgiebigen Brunch am Sonntag hab ich meiner Schwester noch den Wärmflaschen-Überzug fertig gemacht, den sie sich gewünscht hat. Da ich vorhabe mir selbst auch einen zu häkeln werde ich darüber noch ausführlicher berichten. 
//
I used the visit to finish the hot bottle cover my sister wanted and decided that I really want to have one of my own. 
Ach es war schön. Hamburg ist eine Stadt die man immer wieder besuchen will. Städte mit Wasser haben wirklich eine ganz besondere Atmosphäre. Bis zum nächsten Mal. 
//
It was a great visit. Hamburg is a city you want to revisit again and again and I believe the water adds a special atmosphere to it. Till next time.